Here we present several ways to check your Secondary Education Examination (SEE) result when announced and made available by the Secondary Education Board. You can either check pass/fail or the entire marksheet of SEE.Nepal Telecom (IVR, SMS)
Call 1600 from your NTC prepaid or postpaid mobile phone, supply the symbol number and get the result. Eg: SEE<space>Symbol No.
Text message (SMS) your symbol number to 1600.
Nepal Telecom (website)
Open Nepal Telecom website at http://see.ntc.net.np/
Enter SEE symbol number (and verification data for marksheet).
Screenshot or Save the result page.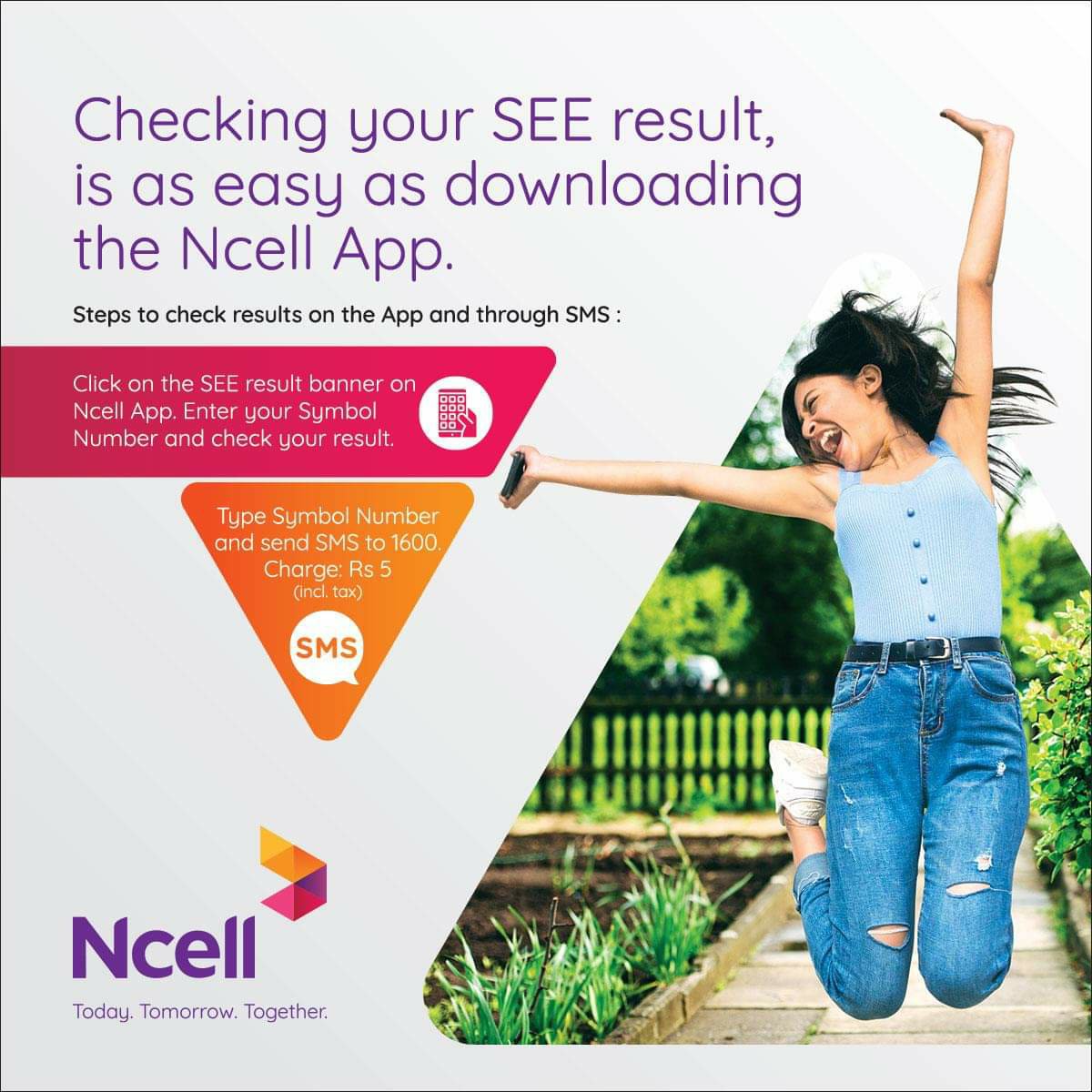 Ncell App (Rs 0)
Open Ncell app and click on SEE result banner.
Enter symbol number and check the result with GPA.
No charges while checking from Ncell app.
Ncell SMS (Rs 5)Send Symbol number to 1600. For example: 1234567 or 1234567A and send to 1600Rs 5 (including taxes) per SMSThe SMS Reply message will send GPA of the student's or sender's mobile.Ncell SEE WebsiteYou can view your result by visiting https://see.ncell.axiata.com/ and enter your symbol number.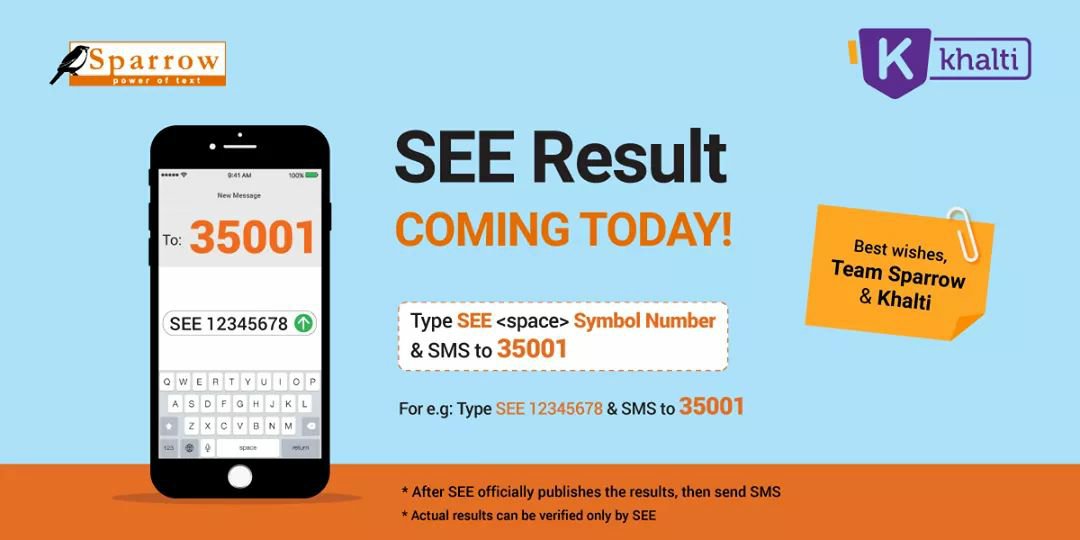 Sparrow SMSType SEE and your SEE symbol number, send SMS to 35001.
GPA Points Meaning and Percentage in SEE
| SN | Interval in Percent | Grade | Description | Grade Point |
| --- | --- | --- | --- | --- |
| 1 | 90 to 100 | A+ | Outstanding | 4.0 |
| 2 | 80 to below 90 | A | Excellent | 3.6 |
| 3 | 70 to below 80 | B+ | Very Good | 3.2 |
| 4 | 60 to below 70 | B | Good | 2.8 |
| 5 | 50 to below 60 | C+ | Satisfactory | 2.4 |
| 6 | 40 to below 50 | C | Acceptable | 2.0 |
| 7 | 30 to below 40 | D+ | Partially Acceptable | 1.6 |
| 8 | 20 to below 30 | D | Insufficient | 1.2 |
| 9 | 0 to below 20 | E | Very Insufficient | 0.8 |