There is an enumerable scope and opportunities in the field of Information Technology. We know lots of career path that we can choose and along with that we can these days see new and emerging careers paths coming along our direction. It is significant for us to pick our field of interest during the study period and its future prospects in the circumstance of Nepal and overseas. Currently IT industry is facing a plain shortage of competent human resource both locally and globally.
IT graduates can work in varied industries like corporate, health organizations, software industries, financial institutions etc. The following are the list of most common career paths for IT graduates in Nepal.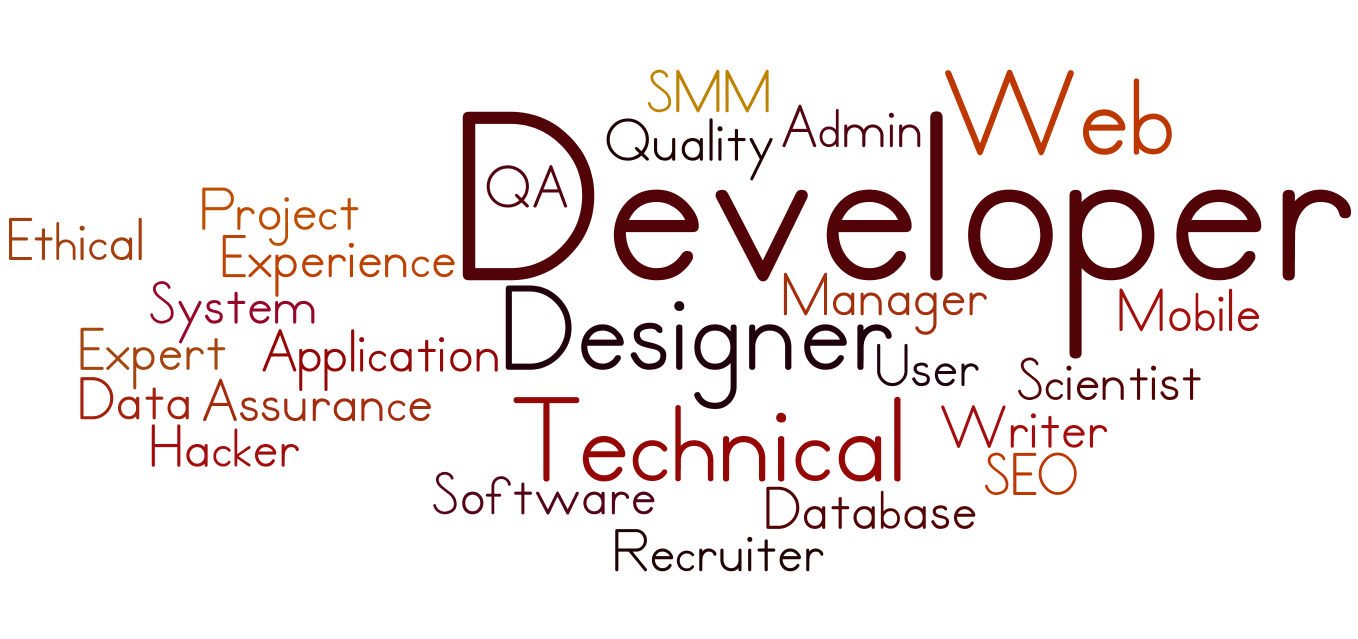 There are also other careers prospects for IT graduates like system engineer, system administrator, animator, database administrator, hardware engineer, network security specialist and many more. Moreover new trends of working practices are being developed these days where you have boundless opportunities to work from home as a freelancer if you can reveal competent skills. Some another sectors like animation, game developing and outsourcing can be job sectors for IT graduates.
1. System Administrator:
System Administrator manages all the IT resources of an organization. An organization requires a system administrator to manage servers, pc, backups, internet, network, security etc. System Administrators can get opportunity in NGO, INGO, ISP, software companies, schools, colleges etc. CCNA, CCNP, MCSA, MCSE are some of the certifications which can be acquired to start working as a system administrator.
System Analyst: The system analyst is responsible for making the feasibility study of a system. He/she prepares software requirement specification on the basis of the demand of the stakeholders. A systems analyst researches trouble, plans solutions, recommends software and systems, and coordinates development to meet business or other requirements. They also assist programmers throughout the development of the software. In the context of Nepal it has a very good scope in software companies.
2. Project Manager:
Project manager is responsible to manage the assigned project. Coordinates project related communication with clients and manages the development team, distributes project work among the team members, tracks the progress of the projects. In the context of Nepal project manager has a very good scope in software companies.
3. Mobile Application Developer:
Mobile application development is one of the most claimed and fastest growing career fields in the world. As mobile devices continue to change the way we do business, communicate, and access news & entertainment, the demand for new and innovative mobile applications is growing rapidly. Mobile application developer for iOS and android are in high demand.
4. Software Developer:
Software developer is responsible to develop software. They should possesses knack of have a good programming skills, problem solving and analytical skills. Software developers can pick any one of the development platforms among VB.NET, Visual Basic (VB), Java, Delphi, Oracle Business Intelligence.
5. Web Developer:
Web developer is responsible for the development of websites and web applications. Web developers can select any one of the programming languages as a development platform among PHP, ASP.NET, ASP, JSP, Perl, Ruby on Rails. There is a huge scope of PHP and Asp.Net in Nepal. Moreover, a lot of software companies choose PHP as a development platform. Furthermore, PHP web developers can gain expertise in popular open source software like Joomla, Word Press, Drupal, Magento etc.
Web developers working as a Joomla Expert, Word Press Expert, Drupal Expert, Magento Expert can relatively earn more. It is also good to have knowledge of PHP framework like Zend, CodeIgniter, CakePHP etc. There is a good demand of PHP developers in software companies of Nepal. Web developers showing sufficient expertise in open source software and frameworks are in high demand.
6. Web Designer:
It is the responsibility of web designer to design the web site. Web designer should have knowledge of Photoshop/ Fireworks, HTML, CSS, JavaScript, JQuery. Web designer should be creative enough to make attractive websites and interfaces.
7. SEO/ SMM Expert:
IT graduates may also work as social media marketing or Search Engine Optimization expert. They should own sufficient skills to do online marketing of businesses (websites) by listing it in organic search result of search engines. They can also make significant use of social media like YouTube, Twitter, LinkedIn etc. in promoting products or services online. The need of SEO expert is increasing ubiquitously.
8. Database Developer:
He/she should have a good knowledge of database design, SQL since it will be used while creating software, websites and web applications. Popular database systems used by database developers are MySQL, Oracle, MSSQL.
9. QA (Quality Assurance):
Quality assurance officers are responsible for ensuring the quality of the software and web applications. They should have knowledge of different testing techniques, designing test cases and performing tests.
10. Technical Writer:
He/she is responsible to create documentation of web applications and software. They are also responsible for writing user manuals along with writing PRs, video scripts, and other documents.
11. Ethical Hacker:
It the responsibility of ethical hacker to protect networks from attacks that are done by unethical hackers. He/she uses their skills for protection. In case of any weakness found, they patch it. An ethical hacker makes sure that the system is firewalled, security protocols are placed right and the sensitive files have been encrypted. Hence access to private and sensitive information is blocked by him/her.
12. Technical Recruiter:
Technical recruiters should possesses ability to distinguish, examine, interview and evaluate candidate for IT positions. They review, reformat and presents resume to the hiring managers. They also review whether the applicants applying for the job position meet requirements or not. They create job descriptions, review technical job requirements, research new technologies etc.
13. User Experience Designer:
UX designer should show up analytical as well as creative ideas to a design engagement. He/She should have thorough understanding of user-centered design methodologies. Also should execute interaction design and visual design. With a lead experience architect the UX designer has to collaborate on user experience. Also researching design trends and technology trends comes under his responsibility.
Digital Marketing Specialist: The role of the digital marketing specialist is to develop the strategy for marketing of a company's product online employing techniques of social media, web analytics, email marketing, search engine optimization and others. Through online promotions and email campaigns they need to get their company's message out. Performing consumer research to reach customers through internet is another work they do.
14. Data Scientist:
A data scientist mostly explores and examines data from different sources. He sifts through all incoming data to provide competitive advantage or address a compelling business problem. The data scientist not only collects data and reports on it but also looks at it from different angles, finds out what it means and then recommends the possible ways to apply them.