Managing waste through mobile application – Kabaadi At Your Doorstep
Reduce waste sent to landfill using mobile phone
Technology is a combination of tools and techniques which organized to form the product that helps in our everyday life. Technologies are an integral part of everything that we do in our daily life.  From early in the morning, when we get off the matrix, we use technology such as brushing teeth, use of tap, water coming to tap, bath sink, etc. all come from technology.

In a short span of time, technology has revolutionized and created amazing tools and resources. It has put each person's most useful information at their fingertips. Today almost everyone holds the smart mobile on their hands. These revolutions technology has also made our lives easier, faster, better and more fun. Now we can shop online, order food sitting at home, pay the bills online etc.
Blue Technology, an ICT company which builds a technological solution that accelerates the effectiveness of development models for social good came with the vision to minimize the waste going to the landfill site. That's where Kabaadi at Your Doorstep comes into live to manage recyclable waste through an application.
Mission– Contribute to improving the livelihood of scrap workers with the tap of technology, standard protocols, and resources
Vision-To establish a network of verified scrap workers connecting with communities for the effective recovery of recyclables, sustaining to promote the circular economy and minimizing the waste sent to the landfill
How Kabaadi app works?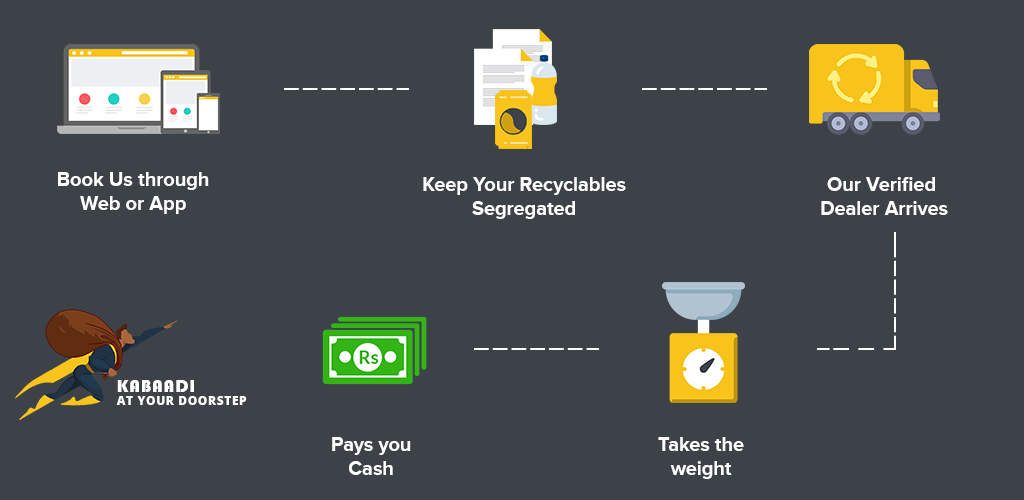 How to use the Kabaadi application?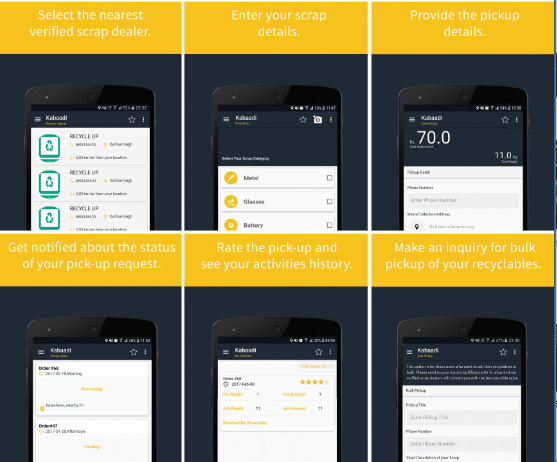 Download the app from Google Play- https://play.google.com/store/apps/details?id=net.kabaadi&hl=en_US
Website- https://kabaadi.net
Watch the video intro on Kabaadi -An initiative connecting people of Kathmandu Valley to the verified and experienced scrap dealers for efficient recovery and processing of recyclable waste.